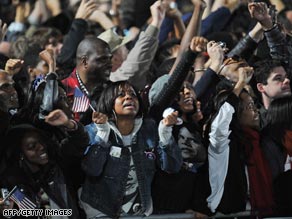 Finally, after 22 months of gruelling campaign, Barack Obama beats John McCain and become the FIRST Afro-American U.S President ever, just a few days after Lewis Hamilton became the FIRST ever Black driver as well as the youngest ever driver to win the World Championship.
It looks like, finally, the world had made progress over racism and discrimination of the black ppl.
Not just paradigms had finally been broken, this victory ushers in a new era where the promise of a better future under Obama's America might come through the ashes of the Global financial crisis.
Upon knowing Obama had clinched the victory, the hype and adrenaline about the election result fade almost immediately; for me, i sense that this is not the end.
THIS IS JUST THE BEGINNING.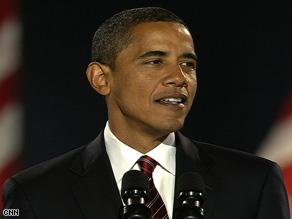 Even when Obama struggled hard against tough competitors in the form of Hillary Clinton and John McCain, his victory just marks the end of the first step towards the beginning of a long and hard journey to make America and the World a better place.
I am happy, but more, I feel for the amount of work that awaits Obama.
But for now, lets just celebrate this amazing victory.
=}